101 Easy Homemade Products for your Skin, Health and Home
DIY
Page Street Publishing Co.
March 29, 2016
Paperback
256
http://amzn.to/1XdOzk7
Go Green in Every Part of Your Life with These Easy, All-Natural Herbal Products
Kick toxic, synthetic skin care products and cleaners out the door and bring the healing joy of nature into your life with the simple, versatile projects in 101 Easy Homemade Products for Your Skin, Health & Home. In this incredible resource, Jan Berry teaches you the basics of making your own skin care and hair care products, health remedies and household cleaners―then how to customize them into truly unique and personalized items! You'll learn how to make:
- Honey, Rose & Oat Face Cleanser
- Cool Mint Body Wash
- Basic Calendula Lotion
- Floral Salt Foot Scrub Bars
- Basil & Lime Lip Balm
- Lavender Oatmeal Soap
- Violet Flower Sore Throat Syrup
- Thyme Counter Cleaner
- Lavender Laundry Detergent
- And so much more!
All of the projects are easy to make and use commonly found herbs, flowers, oils and other natural ingredients. No fancy equipment or previous experience required! If you don't have a certain ingredient on hand, Jan provides tips on how to substitute and what works best. Going green has never been easier or more affordable. With this book, you can use local, natural ingredients to make something beautiful, effective and good for you and your family.
This book could not have come at a better time. I have been searching and searching for the perfect DIY cleaners, and skin care products. I've been searching all over Pinterest, but in reality, I couldn't find much. (Shocker I know…)
When this book came in it was like a breath of fresh air for this natural girl. Not only does it come with 101 different recipes to help you around the house, but it includes a ton of knowledge outside of the recipes.
Getting Started Making Natural, Homemade Products
Common Herbs & Flowers & Their Benefits
Preserving Herbs and Flowers
Infusing Oils
Oils and Cosmetic Butters
Additional Ingredients
Substitution Tips
Equipment You'll Need
and so much more.
A few of the recipes that I can't wait to try are:
1. Peppermint Pine Headache Salve
This salve has pain relieving properties that will definitely help me with my nightly headaches. My favorite part of this salve is that it includes fresh pine needles from surrounding trees on your property, as pine is one of my most favorite scents. This is a great alternative to taking Tylenol every. single. night.
2. Catnip and Basil Insect Repellent Spray
In hopes that this might work better than Off Deep Woods (which doesn't work at all here in Vermont), from keeping the mosquitoes away from my poor, fair skin. I will definitely be trying this recipe this summer.
3. Lavender Bug Bite Sticks
For the little buggers who may or may not get past the above mentioned repellent spray, I will also be making this in order to stop the horrid itching that I personally get from mosquito bites.
4. Lavender Fabric Softener
While I already have a homemade laundry soap, I do not have an fabric softener. My family loves the smell of lavender, and with this extremely simple recipe I'll be able to have their clothes smelling like spring-time all year round.
5. Herbal Dry Shampoo or Flea-Repelling Powder (for Dogs)
My dog absolutely despises baths (I would know because I just gave him one the other day…he wasn't happy I can tell you that.) With this dry shampoo recipe, I will be able to give my dog a little shampoo with the knowledge that he will be cleaner than before, smelling good and protected from fleas with this simple recipe.
I really love this book and can't wait to try it out; and although trying all the recipes will take me a while I'm excited for filling my home with homemade, natural, safe products, made by me.
If you would like to pre-order this book, you can buy it now for $14.99 until March 29th when it becomes available for order for the full price of $22.99. (You save 35%!)
or enter the giveaway below:
Giveaway Details:
Giveaway will go through Saturday, April 2, 2016, 12:00 pm EST. 7 copies will be given away paperback – Jan is willing to ship worldwide
Giveaway Rules:
This giveaway is in no way endorsed, affiliated, or associated with Facebook, Twitter or any other Social Media Networking Site. This Giveaway is valid World Wide and Entrants must be 18+ years of age to enter. This giveaway event will end at 11:59 PM (EST) 4/2/16. The winners will have 48 hours to email their information back to thaleia.maher at gmail dot com or a new winner will be drawn, you may want to put this email address as safe as it could go to spam. The publishing company and author are each responsible for shipping of the above prizes. No blog associated with this contest are responsible for prize fulfillment. If you would like to be a sponsor in a giveaway or hold a virtual launch like this please email Thaleia Maher at thaleia.maher at gmail dot com .
Disclaimer:
The information in
101 Easy Homemade Products for Your Skin, Health & Home: A Nerdy Farm Wife's All-Natural DIY Projects Using Commonly Found Herbs, Flowers & Other Plants
is provided for informational purposes only. It is not intended to be substituted for the advice provided by your doctor or other health care professional. If you rely upon any programs or techniques, or use any of the products and services made available by or through the use of the book or our website for decision making, without obtaining the advice of a physician or other health care professional, you do so at your own risk. I was provided a copy of this book in exchange for my honest review.
About the Author:
Jan Berry is the writer and photographer of the blog The Nerdy Farm Wife, where she shares creative ways to turn herbs, flowers and other garden plants into pretty things that are fun and practical. She writes regularly for HobbyFarms.com and Natural Herbal Living magazine. Her projects have been featured on Natural Living Mama, Empress of Dirt, Lovely Greens, BuzzFeed, Money Saving Mom, the Bulk Herb Store Blog and more. She lives on a farm in the Blue Ridge Mountains of Virginia with her husband, two children and a menagerie of farm animals.
Website: https://thenerdyfarmwife.com
Facebook: https://www.facebook.com/TheNerdyFarmWife/
Instagram: https://instagram.com/nerdyfarmwife
Pinterest: https://www.pinterest.com/nerdyfarmwife/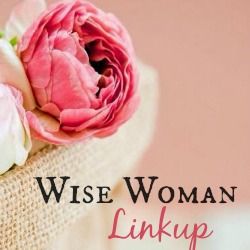 This post may or may not contain affiliate links. Click here to read our
affiliate links
disclaimer
, or our
policies
. Please note that these links do not cost any more for you to use, but do help me keep this blog up and running.